Park West Foundation Foster Care Youth Speaks About Sibling Separation in D.C.
One of the amazing aspects of the Park West Foundation assisting and empowering foster care youth is watching them "pay it forward."
Upon receiving assistance from the Park West Foundation, many youth go on to pursue careers that will help their fellow foster care youth. These incredible youth even speak to local, state, and national lawmakers, ensuring their voices are heard so effective policies are put in place for safeguarding foster youth.
This was the case when Brittney Barros, a foster care youth who has worked with the Park West Foundation, went to Washington, D.C. in July. She spoke with White House officials about what measures can be taken to prevent siblings from becoming separated when entering the foster care system. She experienced this trauma first-hand, and wishes to help stop it from happening to others like her.
In addition to working with the Park West Foundation, Brittney has served on the Michigan Department of Health and Human Services (MDHHS) and Michigan Youth Opportunities Initiative (MYOI) partnership project. She has also been a Youth Education Liaison for the last three years as a State Co-Director, helping connect Michigan's foster youth with resources and opportunities in education.
Former foster youth Justin Black is a journalism student at Western Michigan University. He accompanied Brittney during her presentation and provided the following story that emphasizes the need for more protection for foster care siblings.
By Justin Black
WASHINGTON, D.C., July 23, 2018 — The Congressional Coalition on Adoption Institute met with members from the White House administration to discuss policy recommendations on behalf of youth in the foster care system.
Brittney Barros, a Michigan foster care youth, is a member of CCAI's Foster Youth Internship Program. She spoke with White House members about the traumatic issue of sibling separation and finding a way for youth in care to connect with their siblings.
"I have had amazing opportunities through CCAI and my congressional office. From serving constituents by giving them tours, to witnessing a powerful protest, to going to events impacting my identity and community, this dual internship has provided me with everlasting memories, opportunities, and people with whom I can connect," Brittney writes.
Barros stated that 75 percent of foster children are separated from their siblings, which results in about one in four children being placed with their brother or sister. Even though the foster care system in Michigan continues to make improvements, she believes sibling separation policies still lack the deserved attention.
Barros suggested that sibling separation should be addressed by "passing a National Sibling Bill of Rights, creating federal incentives for states to place siblings together, and requiring the federal government to collect key data from the states."
The current law has little to no regulations on sibling separation. According to the Child Welfare Information Gateway (2013), children who are separated while in care are more likely to develop additional loss, grief, and anxiety over their sibling's well-being, and are more vulnerable to self-inflicted injuries. Ten states have already implemented a Sibling Bill of Rights that grants youth the opportunity to have visitation along with other privileges to connect with siblings.
What about situations where it is nearly impossible to keep siblings together in care?
Barros stated that there are evidence-based foster care programs designed to keep siblings together by employing professionals from the children's communities who are willing to work with sibling groups.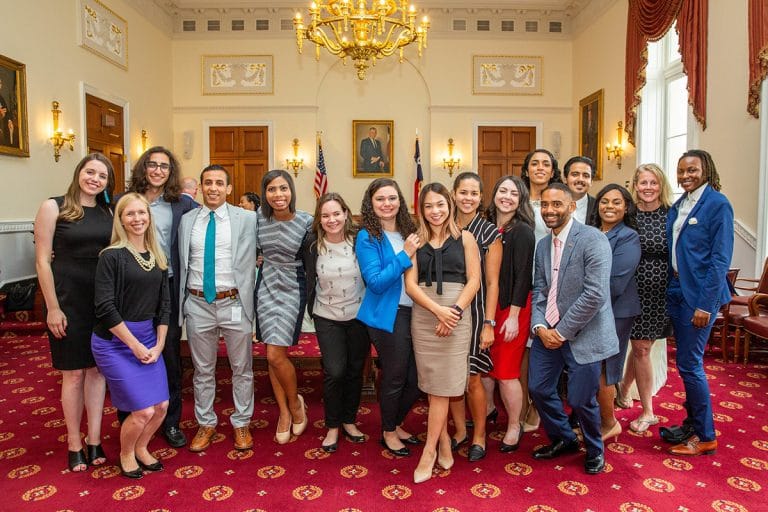 The Fostering Connections and Increasing Adoptions Act of 2008 emphasizes that "reasonable efforts shall be made to place siblings removed from their home in the same foster care, kinship guardianship, or adoptive placement."
Barros' first recommendation to create a National Sibling Bill of Rights is based on state legislative models that provide specific guidance on keeping siblings together. Her second recommendation is to authorize the Department of Health and Human Services (DHHS) to establish a competitive grant program to encourage state child welfare agencies to develop specialized foster care programs.
Lastly, she urges DHHS to release the December 2016 Final Rule on Adoption and Foster Care Analysis Report System (AFCARS), which contains critical data elements related to siblings placement and separation.