Park West Foundation Foster Care Youth Assist Detroit Police Department With Halloween Party
For the 12th year in a row, our wonderful Park West Foundation foster care youth assisted the Detroit Police Department 12th Precinct in putting together an awesome free-to-the-public Halloween party.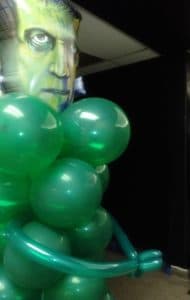 On Wednesday, October 30, ghouls and goblins got together to celebrate. The event included a haunted fields hay ride, costume contest, dance party, food, donuts, apple cider, a lot of candy…and a few tricks too!
We love seeing our young adults working closely with officers, and know they all have a great time preparing and setting up for this event!
Special thanks to officers Crowder, Womack, Bullock, Sgt. Bledsoe, and many other volunteers!