Autumn de Forest: The Tradition Continues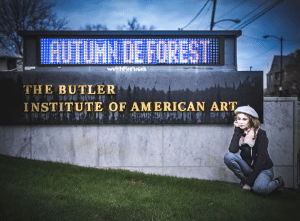 Artist: Autumn de Forest
Exhibition dates: April 9 to June 26, 2016; extended to October 16
Museum: Butler Institute of American Art
Location: Youngstown, Ohio
At the age of 14, art prodigy Autumn de Forest made history by becoming the youngest artist to hold an exhibition at the Butler Institute of American Art. During the exhibition, Autumn held special demonstrations to teach students how to create self-portraits.
Autumn has painted since she was 5 years old. She is self-taught, studying books about artists such as Salvador Dali and Pablo Picasso. She is influenced by other notable artists and pays tribute to them in her art, including Andy Warhol, Grant Wood and Georgia O'Keeffe.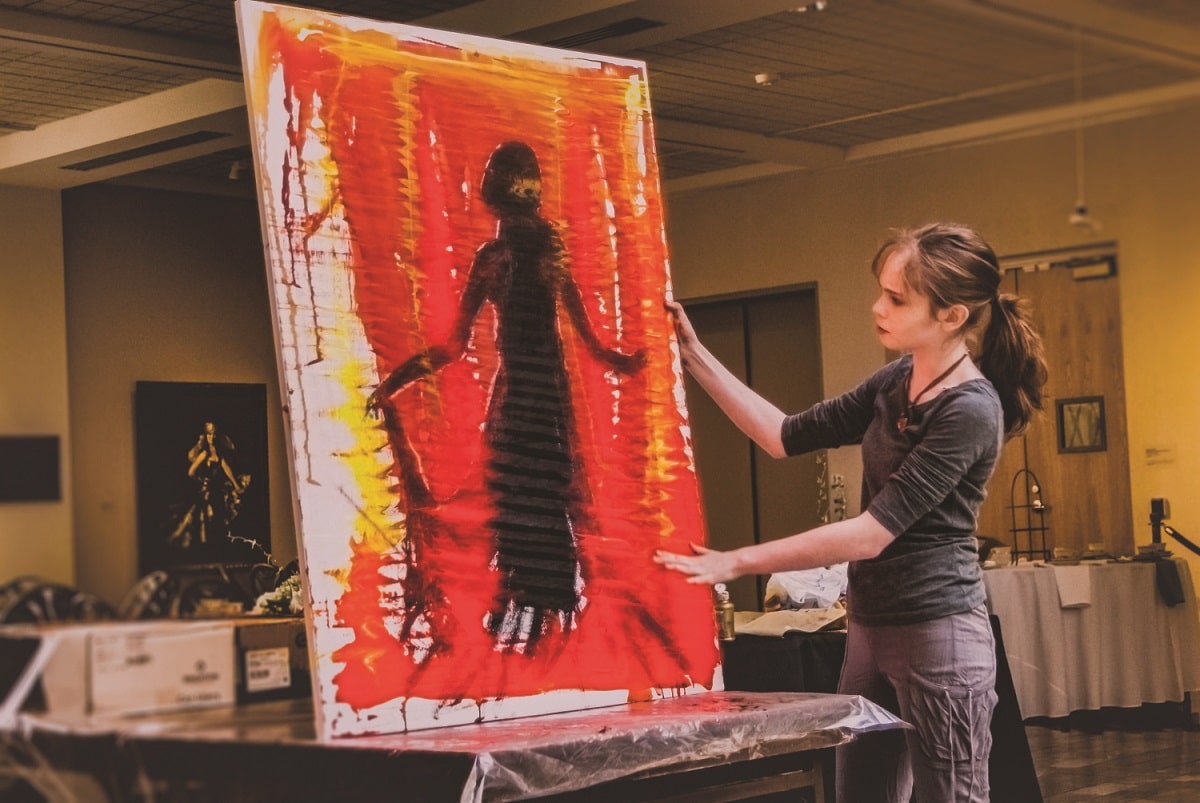 Autumn has promoted art education in U.S. schools, contributed to charitable and humanitarian causes and received an international award from the Vatican.
Founded in 1919, the Butler Institute is the first museum of American art. The most celebrated works in the Butler's permanent collection include masterpieces by Winslow Homer, Norman Rockwell, Jackson Pollock, Robert Motherwell and Andy Warhol.