Youth Leader Eboni Marcum Named one of Mike Illich School of Business' 25 Under 25
"Balance, peace, and joy are the fruit of a successful life. It starts with recognizing your talents and finding ways to serve others by using them." – Thomas Kinkade (1958–2012)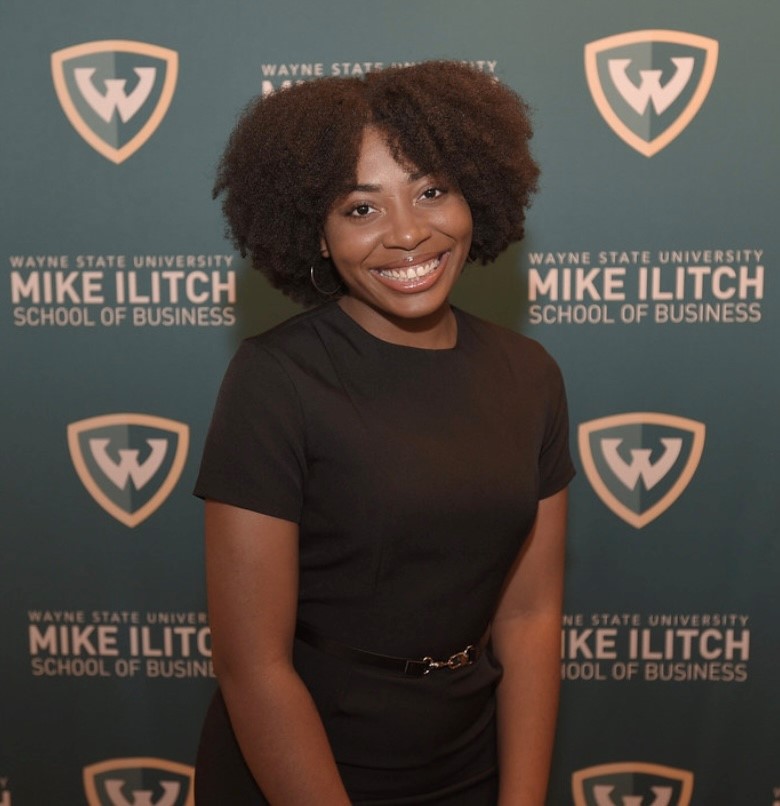 Accounting student Eboni Marcum has been working closely with the Park West Foundation since her high school years at Detroit Science and Art Academy. As one of the foundation's sponsored leaders and role models transitioning out of foster care, Eboni seized every opportunity available to learn, grow, and aid her community.
As a student at Wayne State University, Eboni continued to thrive by attending campus events, joining mentorship programs, working with Park West Foundation, volunteering with the National Foster Youth Alumni Policy Council, Wayne State University CHAMPS program and interning at the Office of Currency Control in Washington DC. Most recently, she completed an internship at Deloitte in March of 2022 and accepted the offer of a full-time job following her graduation in Spring 2023!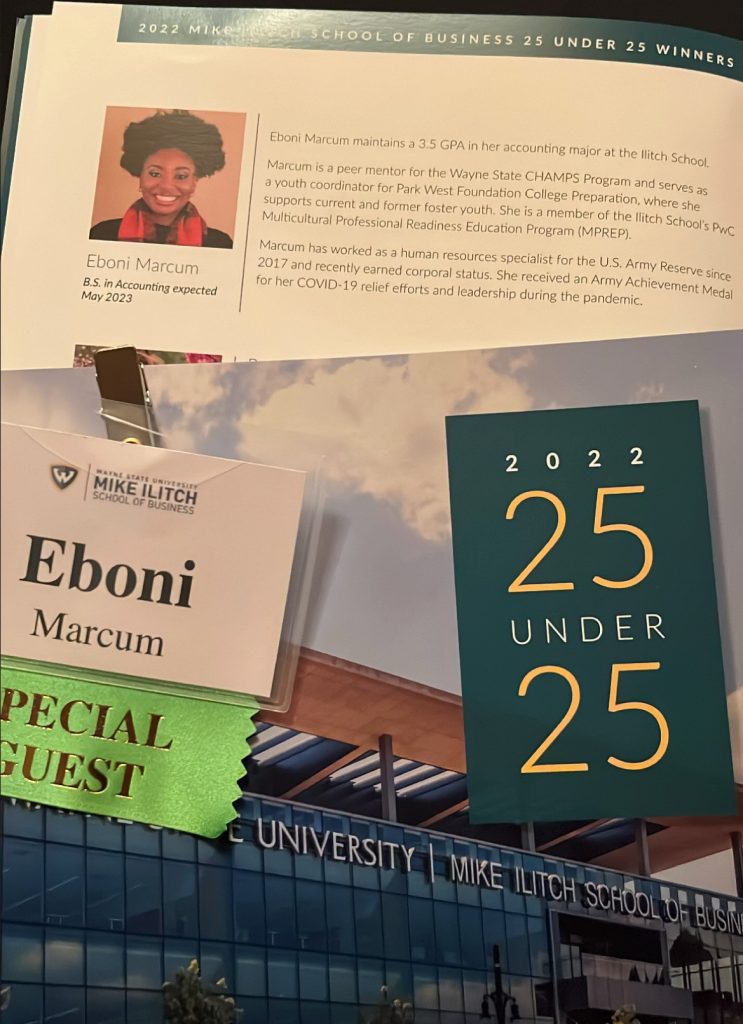 Because of the impression left on her peers and advisors, Eboni was nominated for and awarded the title of "Mike Ilitch School of Business's 25 under 25." This prestigious award is granted to 25 students who have achieved academic excellence, are dedicated to service, and are involved in their community both on and off-campus. Over 200 students are nominated, but only 25 receive the award.
On April 14, 2022, Eboni sat with 24 other business students in the Gem Theater to celebrate their success at the Mike Ilitch School of Business and accept their award. The Park West Foundation is overjoyed to see Eboni recognized for her success at Wayne State University.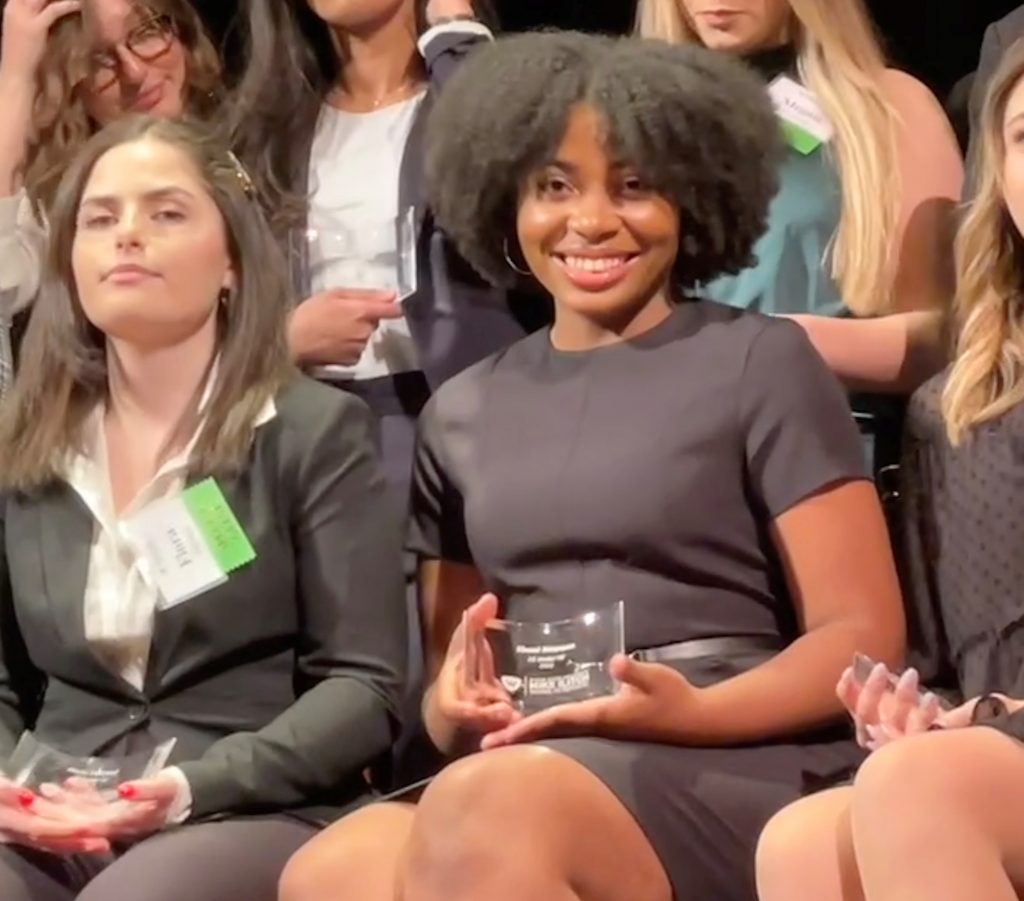 Now entering her senior year at Wayne State University's Mike Ilitch School of Business, Eboni is already eager to step into the next chapter of her life at Deloitte.
"I'm nervous, but I'm excited," she told Park West when asked about the upcoming school year, "I'm ready to graduate and use what I've learned to help my community."
Eboni Marcum is also a proud current member of the United States Army Reserves, where she has served four years.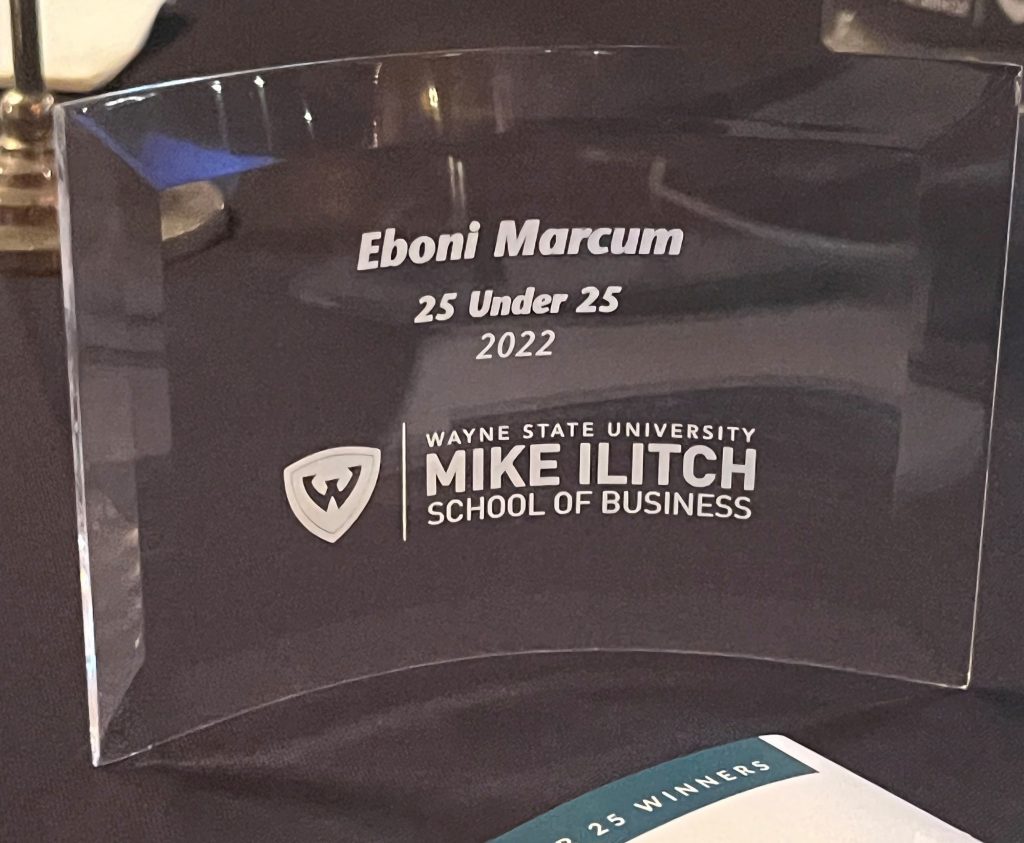 Established in 2006, Park West Foundation serves as the charitable arm of Park West Gallery, which inspires and supports Michigan's youth who age out of the foster care system. To learn more about Park West Foundation, visit www.parkwestfoundation.org, or check out our Facebook and Instagram.