Yaacov Agam: Special Exhibition in Advance of the Official Museum Opening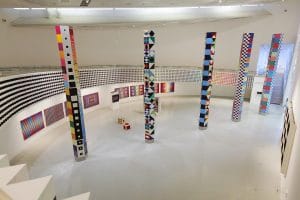 Artist: Yaacov Agam
Exhibition dates: October 28, 2016
Museum: Yaacov Agam Museum of Art
Location: Rishon LeZion, Israel
The Yaacov Agam Museum of Art pays homage to one of the founding fathers of the Kinetic Art movement, Israeli artist Yaacov Agam.
The museum has been in development since 1998, and a select group of art lovers were given an opportunity to view the museum during a special preview exhibition. The retrospective featured more than 100 works from Agam's long career, including historical works from the '80s as well as the latest creations from this revolutionary artist.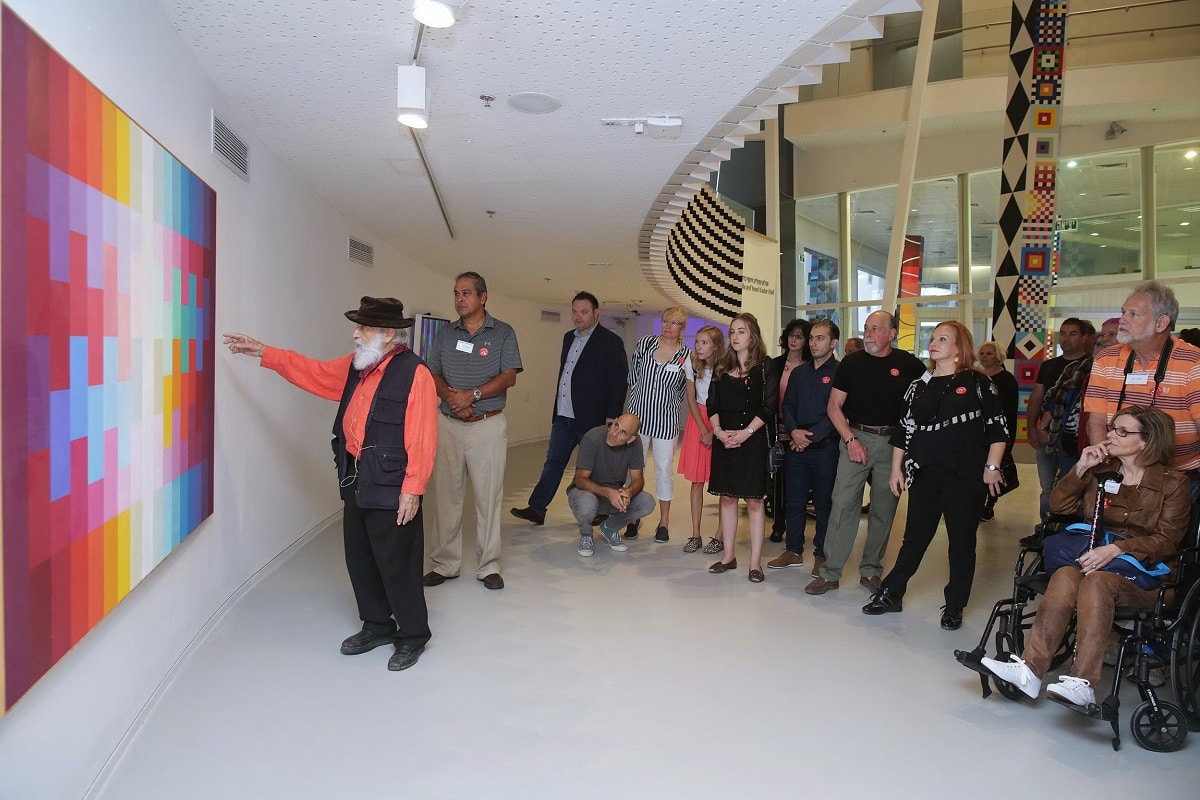 Among the artwork displayed at the museum are 29 aluminum-coated concrete pillars designed by Agam that stand at the entrance to the museum. These serve as the hallmark of the museum, much like the famous pyramid at the Louvre in Paris.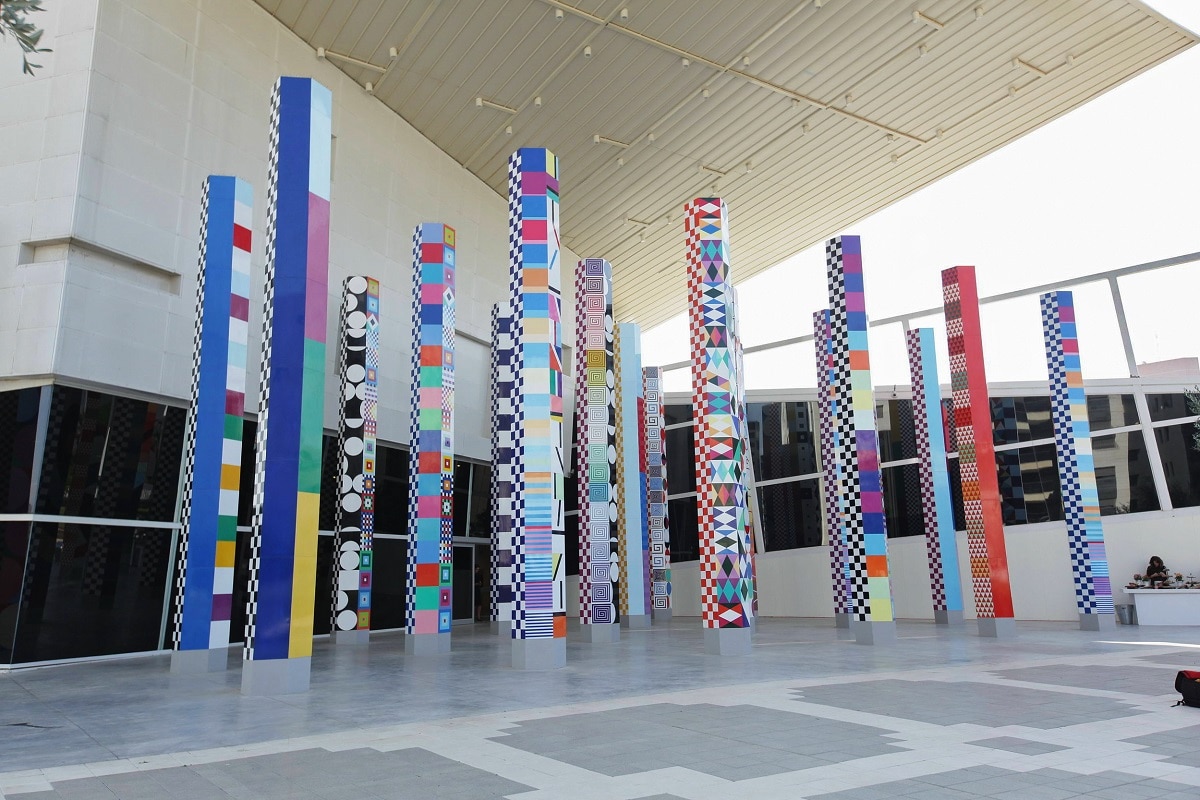 The museum is a natural step in the career of Agam, who has held exhibitions in important museums such as the Solomon R. Guggenheim Museum in New York, the Museum of Modern Art in New York, and the Museum of Geometric and MADI Art in Dallas.