Michael Godard: The Secret Life of Olives
Artist: Michael Godard
Exhibition dates: January 5, 2020 – February 2, 2020
Museum: Monthaven Arts & Cultural Center
Location: Hendersonville, Tennessee
As a former musician, artist Michael Godard knows the importance of having a good opening act. Fortunately, he had one of the best for his new museum exhibition at Hendersonville, Tennessee's Monthaven Arts & Cultural Center.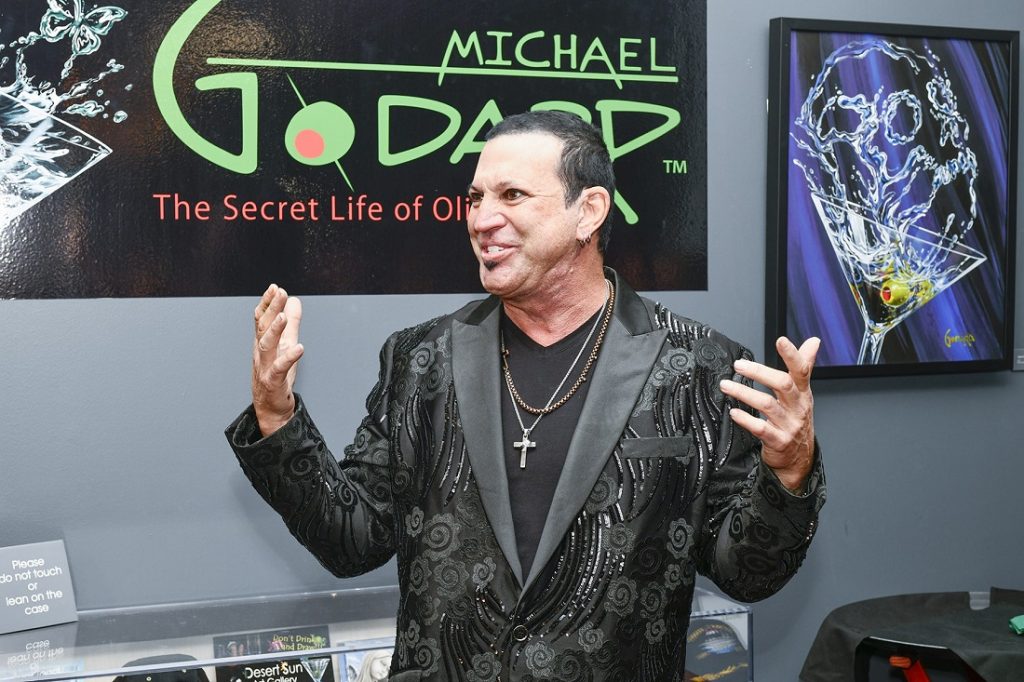 In her introduction to the exhibition, Cheryl Strichik, the Executive Director of the Monthaven, wrote, "By his own account, Michael Godard loves painting some of life's vices, which, one might say, are but the more lighthearted side of life. His works are filled with the sort of delightfully mischievous images one might expect from a painter known as the 'Rock Star of the Art World!' Who else could imagine anthropomorphic olives shooting craps while floating in translucent martini glasses?"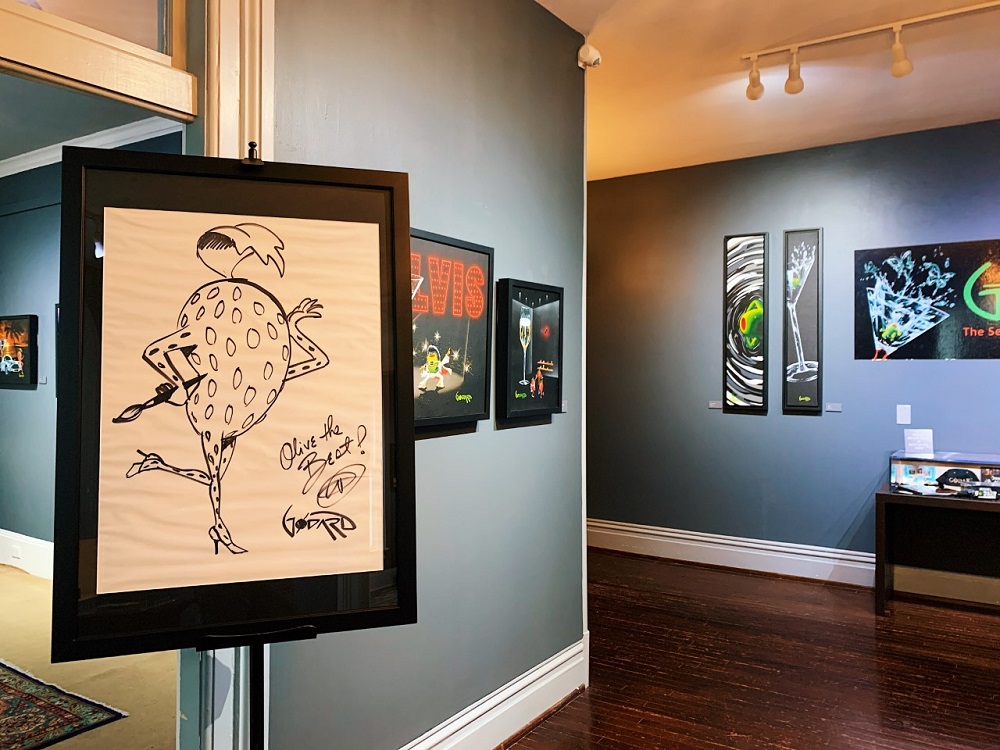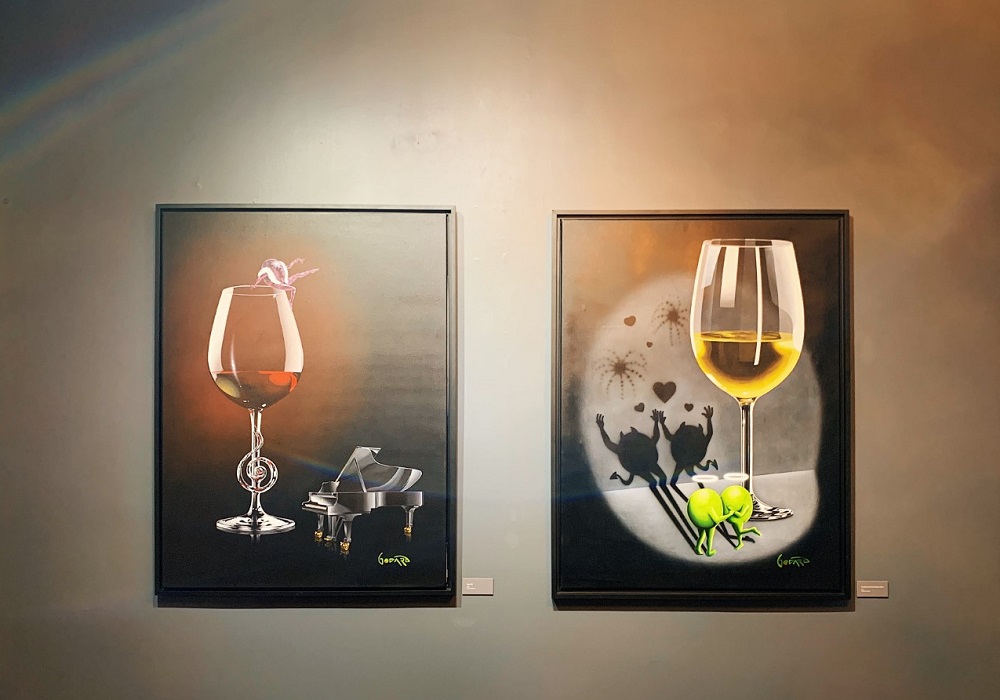 Earlier this month, the Monthaven held a gala grand opening for "The Secret Lives of Olives" specially designed to make Godard, a Las Vegas native, feel right at home. The reception featured casino gambling, Rat Pack-inspired attire, and even costumed showgirls. Godard was on hand to greet guests and even arrived early to teach a painting masterclass to some of the Monthaven's adult students. According to their mission statement, the Monthaven "exists to create a vibrant art, educational, and cultural experience for people of all ages."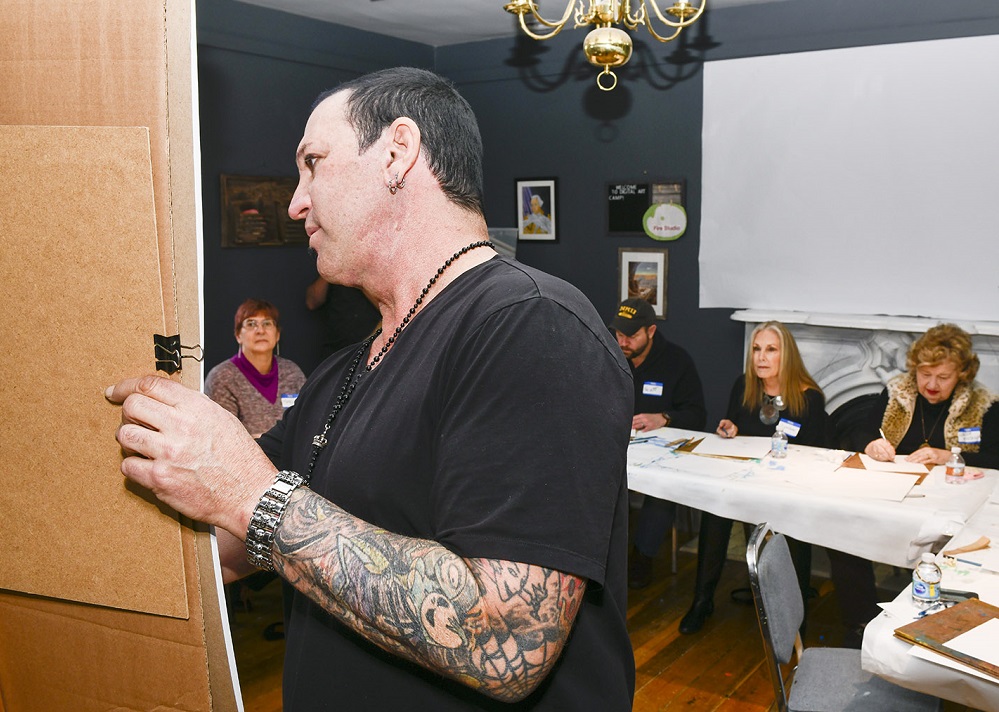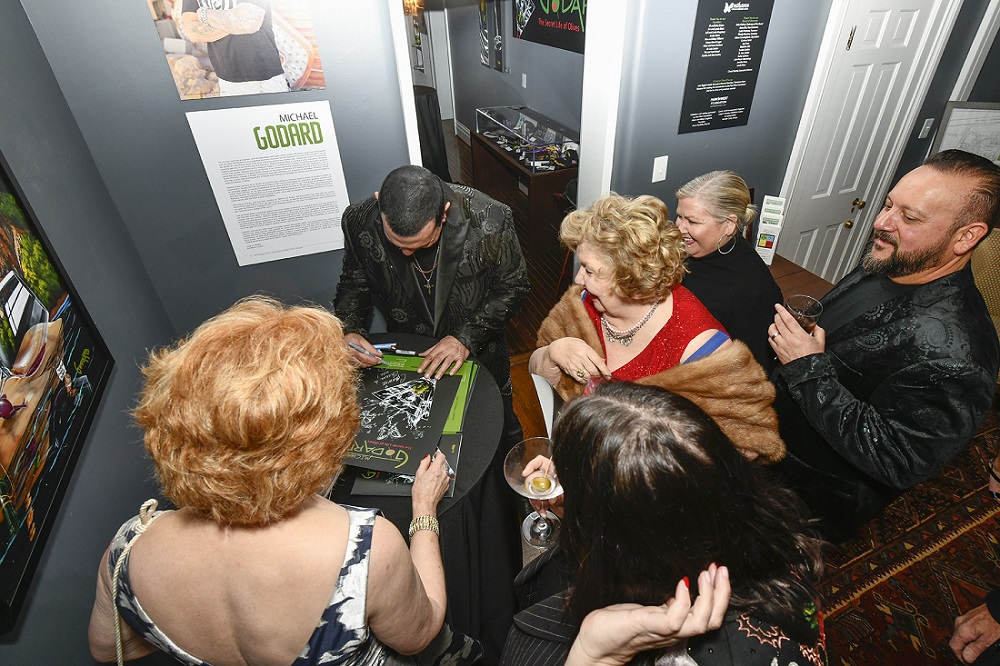 "Michael Godard: The Secret Lives of Olives" is sponsored by Park West Gallery and the Park West Foundation.