Call of the American West: Works by Tim Yanke
Artists: Tim Yanke
Exhibition dates: September 17 – October 10, 2022
Museum: Monthaven Arts and Cultural Center
Location: Hendersonville, TN
The traveling museum exhibition "Call of the American West: Works by Tim Yanke" is appearing for a limited engagement at the Monthaven Arts and Cultural Center in Hendersonville, Tennessee from September 17 – October 30, 2022. You can find more information about visiting the exhibition here: https://monthavenartsandculturalcenter.com/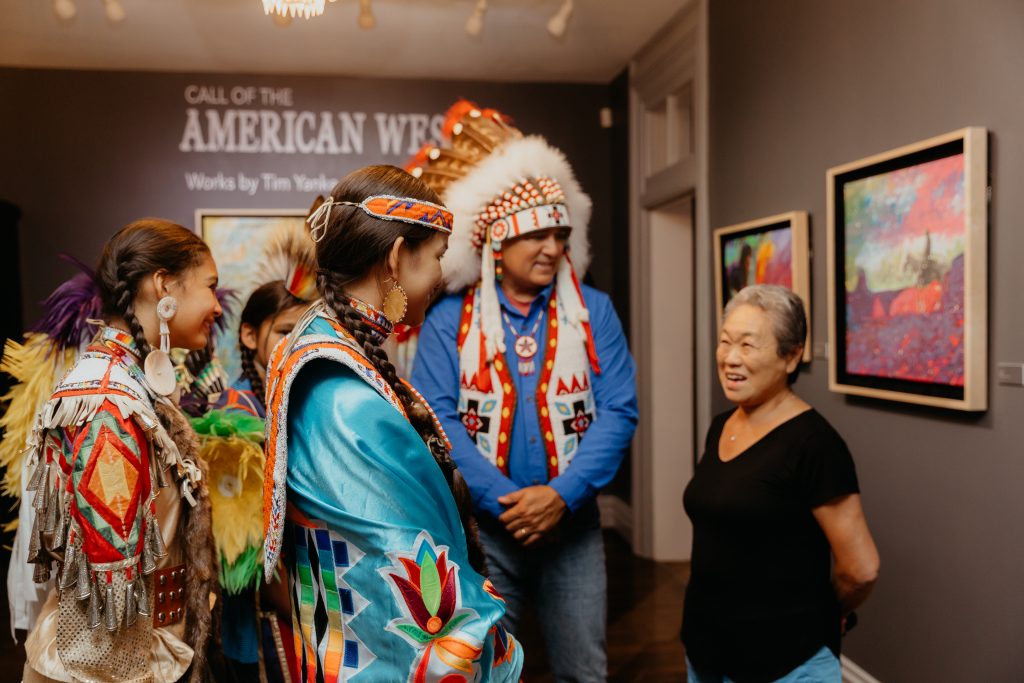 In her description of the exhibition, organizer Carole Sorell said, "From spirit feathers, headdresses and buffalo to overpainted photographic portraits of the classic figures reminiscent of pioneer life on the frontier, Michigan painter Tim Yanke depicts the iconic symbols of the American West. Like hundreds of artists before him, since his first journey out west more than 45 years ago, he has continued to feel the magnetic pull of the territory again and again. His fresh take on the subject, though, is to give it life in a style he calls 'neo-expressionism,' imbuing his canvases with swaths of the boldest, most eye-popping colors he can conjure."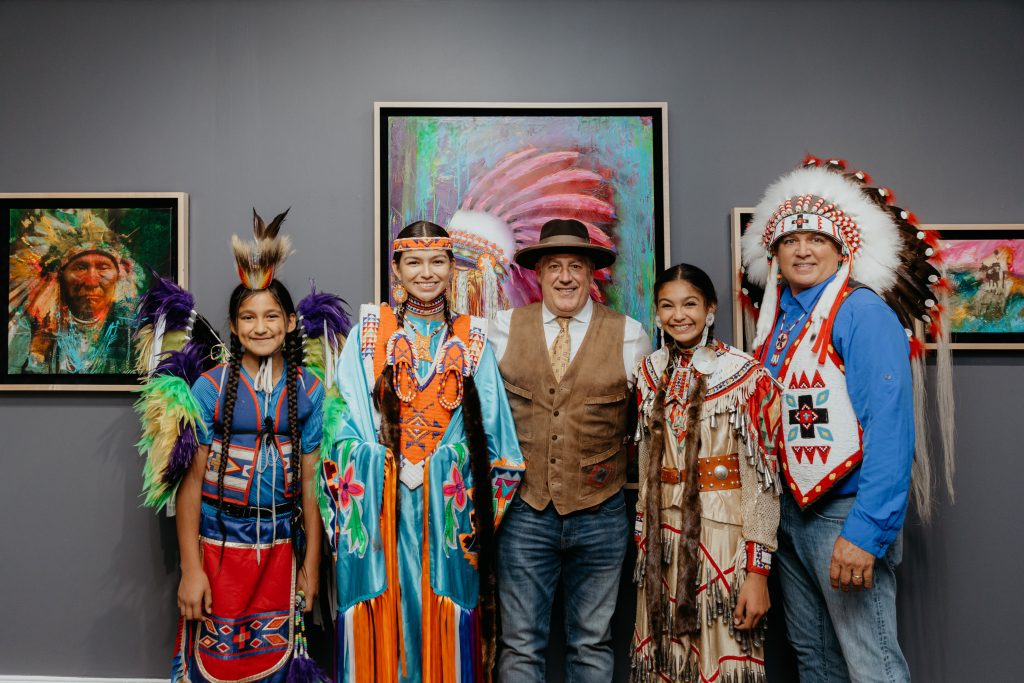 The debut of "Call of the American West" created such a local stir that Yanke was invited on NBC's popular "Today in Nashville" show to promote the event, where he shared the stage with musical group The FBR and Emmy-winning actor Jeremy Piven.
This exhibition was curated by Carole Sorell. "Call of the American West: Works by Tim Yanke" is sponsored by the Park West Foundation and features art on loan from Park West Museum.
In 2006, Albert and Mitsie Scaglione created the Park West Foundation to support underprivileged children and promote arts education efforts. Today, the Foundation—led by Director Diane Pandolfi—sponsors museum exhibitions all over the world.
Follow Tim Yanke on Facebook and Instagram to keep up with artist!